Welcome to the website of Xi'an University of Architecture and Technology (XAUAT). Here you will discover our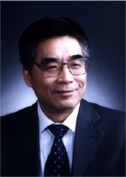 school motto, activities, programs, faculty website and much information about the XAUAT experience. XAUAT lies in the historical and cultural city of Xi'an, with the world famous Dayan Pagoda of the Tang Dynasty in the South, and the magnificent City Wall of the Ming Dynasty in the North.
XAUAT has a long history of about 115 years, dating back to 1895, when the North Pacific (Beiyang) University was founded. It has now become one of China's leading higher institutions in architecture, civil engineering and urban planning, attracting outstanding scholars and students both home and abroad.
XAUAT is also a forward-looking university that continually adapts programs and teaching methods to prepare today's students for tomorrow's careers. It has now established academic and exchange ties with more than 40 universities and research institutions from 20 countries and regions, including the USA, Japan, Korea., U.K., Norway, France, Germany, Australia, South Africa, Hong Kong and Taiwan. XAUAT's diverse population includes permanent and temporary foreign teachers, experts and overseas students coming and going at intervals every year, bringing a flavor of world cultures to the campus. In the near future, we expect more international students and academics to be enrolled each year which we believe will serve as a source of cultural enrichment for the campus.
We dedicate ourselves to the highest quality of education. We exert our effort in pursuit of academic excellence. We are striving forward to make it a nationally and internationally renowned university.
We hope you enjoyed your on-the-spot visit in XAUAT!

Sincerely Yours,
Delong Xu
Academician, Chinese Academy of Engineering
President and professor, Xi'an University of Architecture and Technology