School of Management (SOM) in XAUAT has a long history of professional education, which started from the year of 1956, with great achievements in teaching and scientific research. At present, this school consists of both graduate and undergraduate programs. For graduate programs, the SOM now has one first-level-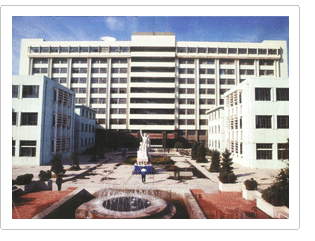 discipline doctoral program (including three second-level-discipline doctoral programs), 3 first-level-discipline master degree programs (including 12 second-level-discipline master degree programs), Master of Business Administration (MBA) program, Master of Engineering Management program, Master of Assets Appraisal program, and 3 specialties in Master of Engineering. For the undergraduate program, the SOM now has 2 second bachelor's degree majors and 8 undergraduate majors. Presently, there are nearly 2000 students in this school, including over 1180 undergraduates, over 800 master candidates and over 80 Ph.D. candidates.
The School of Management has many outstanding teachers with great educational accomplishments. At present, there are 105 faculty members working in this school, including 20 professors, 33 associate professors, 30 lecturers and 7 doctoral tutors. Among them, 30 people have received the certified qualification of National Registered Constructor, Supervising Engineer, Cost Engineer, Real Estate Appraiser, Real Estate Broker, and Justice Appraiser.
The SOM now has one national well-established specialty, one national higher education classic course, one national teaching team, one national key subject cultivation project, one key discipline of Shaanxi Province, two preponderant characteristic disciplines of philosophy and social sciences of Shaanxi Province, one key Shaanxi Provincial research base of social science and several provincial projects for discipline construction and educational quality growth. In the areas of teaching, academic research and management level, the SOM is gradually forming a coordinated and well-developed discipline system, with the Science of Management as the foundation, with the Engineering Management as the feature, and with disciplines of Information Technology, Accounting, Business Administration, Public Service Management, Culture Industry Management and International Economy and Trade, Etc. as the support.