School of Science is entitled to confer bachelor's degrees in five specialties: Applied Mathematics, Engineering Mechanics, Applied Chemistry, Applied Physics, and Electronic Information Science & Technology, and master's degrees in four first-level disciplines: Mathematics, Physics, Mechanics and Chemical Engineering & Technology. In addition, cooperating with the School of Civil Engineering, the School of Science offers a doctoral program in the Theory of Modern Structure (a second-level specialty). Now there are 458 undergraduate students and 144 postgraduate students.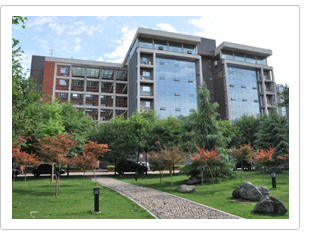 The Department of Teaching in Basic Research, from which the School of Science stemmed, was founded in 1962 to undertake all the basic general courses at the university, and it established the undergraduate majors of Applied Mathematics and Applied Mechanics, and later teacher-training classes in Mathematics, Physics and Mechanics. The department was renamed as the School of Science in March, 2000.
The School of Science is comprised of four departments: mathematics, physics, chemistry, mechanics, and a teaching and researching section in Engineering Drawing and Computer Graphics. Also adjunct to the School are two institutes and a management center of laboratories. Of the 174 faculty and staff members, 148 are teachers, with 21 being full professors, 51 associate professors, 2 distinguished visiting professors, 13 senior academic leaders, 42 backbone teachers and 39 supervisors of Master candidates.
The Management Center of Laboratories, managed by 18 technical staff, covering a laboratory area of 4,706 m 2 , is the home to more than 2,500 sets (pieces) of equipment, which is worth 16 million in total. The Physics Laboratory and the Chemistry Laboratory are the Provincial Demonstration Centers for experimental teaching.
In recent years, the faculty in the school has achieved much in scientific research, teaching material construction, and computer-assisted instruction. They have been granted with many provincial awards for their efforts in the national and provincial scientific research projects. The school is well known for the solid academic foundation and rigorous researching efforts. Sticking to the guideline of "student-based, quality-oriented education", the school is actively adapting itself to the needs of the community, fostering students' practice and innovation ability, and better preparing the students for the future employment.