An Introduction to the Faculty
Faculty training is considered as the most important factor for the development of XAUAT. The university has made great efforts in talent cultivation in the hope that XAUAT can be further developed. To be more specific, our university has established an innovative working system for talents, perfected the system for faculty training, and optimized the working environment. With unremitting efforts, our university has achieved success in the steady growth of the faculty, the constant optimization of faculty structure, and has increased the number of highly qualified personnel.
The university currently has a faculty enrollment of approximately 2,500, among which over 800 are teachers, engineers, technicians and researchers with high-grade professional titles. More importantly, 79 percent of faculty members are under 45 years old, which means, in the univertsity, middle-aged and young teachers play a more important role. The number of those teachers with doctoral degree reached 300, and the percentage of teachers with master degree has increased from 61 percent in 2006 to 80 percent. There are Academicians from the Chinese Academy of Engineering, National Outstanding Specialized Technical Talents, candidates for "National Project of Millions of Talents", middle-aged experts with outstanding contribution to the country, national prominent teachers, staff who enjoy the special government allowance, candidates for "Outstanding Talents Support Program in the New Century", Shannxi "Project of A Hundred Talents "and successful candidates of professors of "San-qin scholars". Therefore, our university has established a rationally structured, highly professional faculty with noble integrity and great passion.
In order to improve the quality of the teachers, XAUAT introduced a number of highly qualified academic disciplinary leaders and core teachers by means of a high-level talents introduction policy and financial investment. At the same time as we pay equal attention to the introduction of high-level talented personnel, we also are concerned with the introduction of personnel recognised as knowledgable and experienced in their field of expertise. The flexible introduction system enables the university to invite CAE academicians, famous scholars, adjunct professors and foreign professors, etc. to enhance the academic reputation and improve faculty training. The university makes great efforts to create a positive faculty training ethos, investing more in faculty training and initiating projects of faculty training, both at home and abroad. This mainly develops teachers' practical and innovative ability, broadens teachers' international academic vision and improves teachers' comprehensive quality. The measures that we have taken guarantee the healthy development of all our undertakings.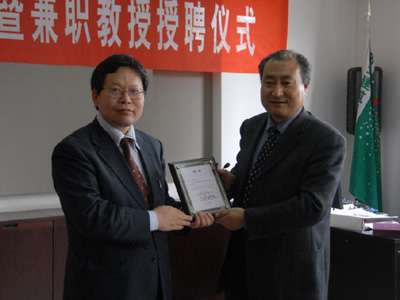 Secretary of the CPC, Gao Mingzhang, is presenting the appointment letter to the professor of "Project of A Hundred Talents" in Shaanxi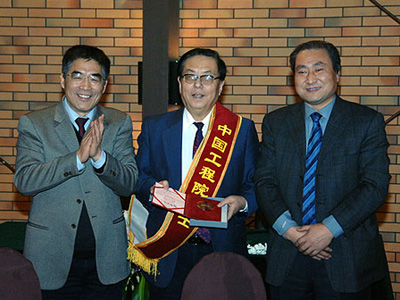 President Xu Delong and the Secrerary of the CPC, Gao Mingzhang, are presenting the certificate and ribbon to Academician Wang Xiaodong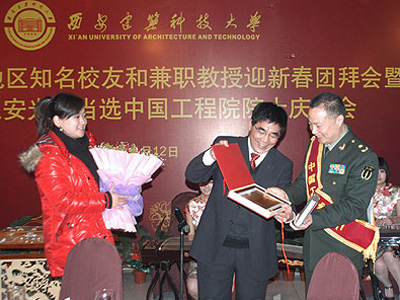 President Xu Delong is presenting an appointment letter to Academician Hou Li'an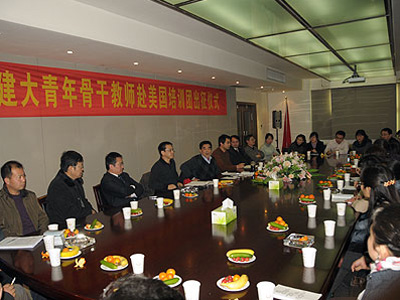 The ceremony for the training project of young core teachers proceeding to Iowa State University, United states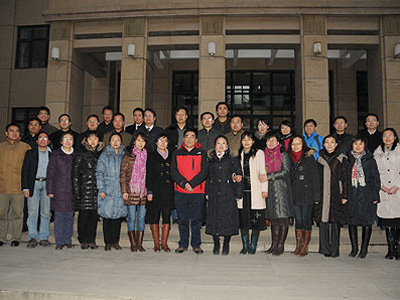 President Xu Delong and the teachers leaving for Iowa State University, United States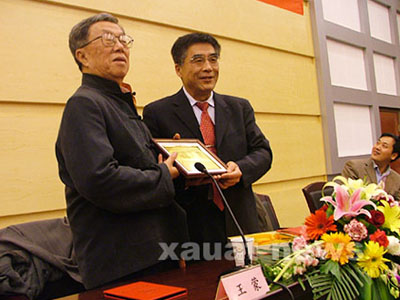 President Xu Delong awards his appointment letter to of adjunct professor Wang Meng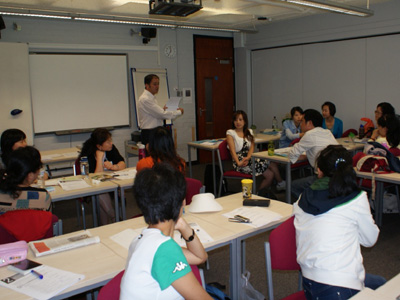 Teachers of XAUAT attend the teaching methods training courses at Reading University, UK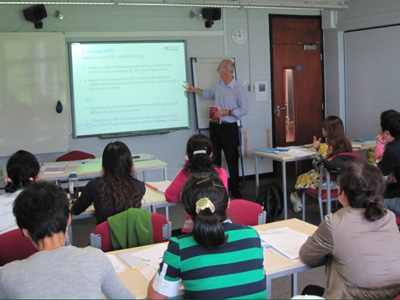 Teachers of XAUAT attend the teaching methods training courses at Reading University, UK