Introduction to the Library
The XAUAT library was founded in 1956 during the mergence of the former institutes. It centers on the aim of "oriented teaching and research, providing high quality services," , following the principles of discipline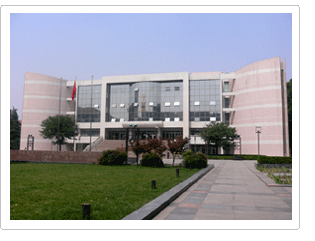 construction to establish a working policy and collective construction tasks. The library now has a multidiscipline collection system which combines humanities, social sciences, management and art, predominantly featuring civil engineering, architecture, environmental engineering, and the materials and metallurgical industry.
The total collections of the library amount to 2,195,0000 volumes, including 1,850,000 Chinese books, 168,000 foreign language books and 5633 different kinds of periodicals. At the same time, digital resources have become an important part of the library, which owns large number of Chinese and foreign electronic periodicals, papers, professional databases covering various areas, and a self-built full text database with its own characteristics. Meanwhile, the library also holds a number of special documents and video-audio materials.
The library consists of a main library and an eastern library. Its entire area covers 18,603 square meters, with 2,500 seats for readers. It opens 93 hours a week, providing integrated management and 24-hour digital services.
Since 1996, the library has carried out computer management services . It now realizes the networking management in all aspect of library work. The services the Library now provides include online information retrieval, reading, reference consultation, document delivery and literature loan.
The library has a staff of 79, including 1 professor and PhD director, 1 senior research librarian, 12 associate research librarians and 27 librarians. There are secondary departments in the library: The Office, Acquisition and Cataloguing Department, Circulation Department, Periodicals Department, Information Technology Department, Reference Consultation Department, Eastern Library, Information Retrieval Room and Readers' Service Department. It provides 22 various service offices for different kinds of readers.
With its long history, and distinct features, the XAUAT library has become a document resource center for civil engineering and the metallurgical Industry in the Northwest region. It adheres to the principle of integrating traditional with digital resources , and the combination of an educational role with information management , providing practical and effective support for teaching and researching. It plays a very active role in the improvement of teaching quality. In the future, the XAUAT library will display an important role in teaching and researching.