The past half century has seen the great achievements and honors the Department of Physical Education (DPE) have made in teaching, scientific research, competitions and mass sports promotion: "National Sports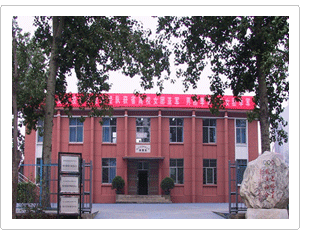 Red Flag College", awarded in 1958 by the State Administration of Sports; "Excellent University in Implementing the School Sports Regulations" awarded in 1996 by the State Education Commission; "Excellent Unit in the Survey of College Students' Physical Fitness and Health" awarded in 1997 by five state-level ministries; "the Excellent Unit of Mass Sports" awarded in 2006 by Shaanxi Province; "the Excellent University for the Implementation of Sunshine Sports" named by Shaanxi Province in 2010.
The DPE is ratified to grant bachelor's degrees in Sports Construction Management (or Social Sports) from 2002, which the first specialty is dedicated to this field in higher education institutes nationwide. In 2005, Mr. He Zhenliang, the Honorary Vice Chairman of International Olympic Committee, wrote the inscription of "Basing on Sports, Serving the Society" for DPE, XAUAT, encouraging the faculty and the students to keep the characteristics of the major and to accelerate the training of personnel in high-level sports building management. In 2007, the first postgraduate students in Sports Construction Management were enrolled; in 2009, the major was approved to be the Provincial Characteristic Specialty, and in 2010, "The Research Base of Sports Architectural Culture", the first of its type nationwide, was established in XAUAT by the State Administration of Sports, providing a favorable condition for the study of Chinese and foreign sports culture. Meanwhile, the workstation of the National Journal "Sports" magazine was set up in the department, further enhancing the research, dissemination and exchange of sports culture.
Making full use of the strengths in Architecture and the related principles in XAUAT, the undergraduate program of Sports Construction Management integrates knowledge in a wide range of fields such as architecture, management, and physical education. Here are a few of the professional courses: "Introduction to Sports Architecture", "Sports Architecture Environment and Equipment ", "Sports Architecture Planning and Construction Project Management", "Sports Human Resource Management", and "Stadium Operation and Management", which, hopefully could lay a solid foundation for the students who are potential managers in a variety of sports projects like stadium construction management and operation management.
There are 68 experienced and talented teachers in the department, of whom 8 are full professors, 15 associate professors; 4 PhD's, 4 PhD candidates, 1 member of National College Sports Teaching Direction Committee, 2 international referees, and 5 national referees. In DPE, there are 10 professional teaching and research sections, 2 research institutes, 3 laboratories, 1 reference room and 1 multi-media classroom. Various outdoor sports venues cover an area of 673.26 million m2 and indoor venues cover an area of 6,600 m2 .